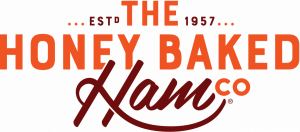 Are you planning to serve ham or turkey this holiday season?  If so, you can support 8th graders on their Georgia Studies trip by purchasing a gift certificate for Honeybaked Ham using the link below.  
Simply click the link, and purchase the gift certificate in the amount of your choosing.  20% of the proceed will benefit WLA students.  Type the teacher's name, Meghan Parnell, at checkout for donations to benefit students with the greatest need. Or, type the name of your favorite 8th grader for the purchase to benefit him/her specifically.
https://honeybakedfundraising.com/fundraisers/Georgia_Studies_Trip_2020
Many thanks!  
---
¿Va a servir jamón o pavo en estas fiestas? Si es así, usted tiene la oportunidad de apoyar a los alumnos de 8º grado en su viaje de "Georgia
Studies" al comprar un certificado de regalo para Honeybaked Ham usando el
siguiente enlace.
Simplemente haga clic en el enlace y compre el certificado de regalo por el monto que elija. El 20% de los ingresos beneficiará a los estudiantes de WLA. Escriba el nombre del maestro, Meghan Parnell, al momento de pagar para beneficiar a los estudiantes con mayor necesidad. O, escriba el nombre de su alumno favorito de octavo grado para beneficiarlo específicamente.
https://honeybakedfundraising.com/fundraisers/Georgia_Studies_Trip_2020